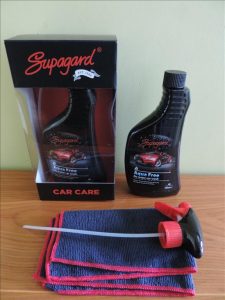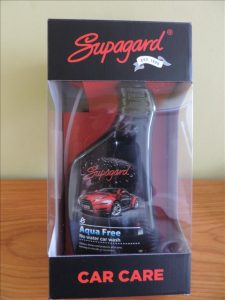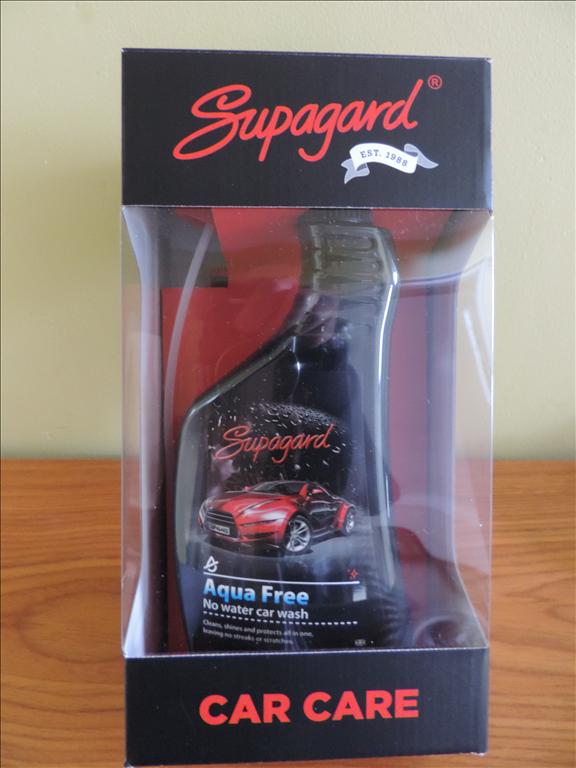 Aqua Free Waterless Car Wash 500ml. £12.00
Can you imagine a product that lets you wash your car and wax it all at the same time?
Well, here it is – introducing Aqua Free, the ultimate waterless car wash!
It cleans, shines and protects paintwork with no hose, sponge or shampoo required. Simply spray direct onto the dirt, lightly agitate and wipe off to reveal a glossy showroom finish.
The cross linking polymer formula clings to and lifts the dirt particles, allowing you to absorb them into your microfibre cloth without leaving streaks or scratching the paintwork.
It is suitable for all paint finishes and is also ideal for glass, black rubber, plastic, chrome and even alloy wheels.
Aqua Free can be applied anytime or anywhere and saves you both time and money.
Contains:
1 x 500ml Aqua Free Dry Wash
1 x Microfibre Cloth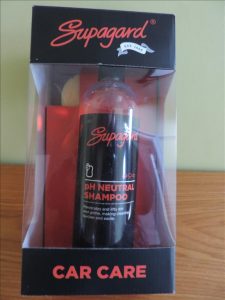 pH Neutral Shampoo (Single Bottle)
Our latest bio-degradable fluorocarbon shampoo formula penetrates and lifts dirt making cleaning quicker and easier. The Conserver, salt free solution prevents premature corrosion, has a fresh new smell and provides plenty foam. It also contains advanced lubricants that enable the sponge to glide across the surface of the paintwork, helping to reduce fine scratching.
This highly concentrated shampoo is effective for removing dirt and grime from everyday road use and cleans leaving a glossy, streak free finish.
Contains:
1 x 500ml bottle of Car Shampoo
1 x Ridgeback Sponge